The Big Year -- but for Churches
Nov 11, 2021
"Photographs open doors into the past, but they also allow a look into the future." ~ Sally Mann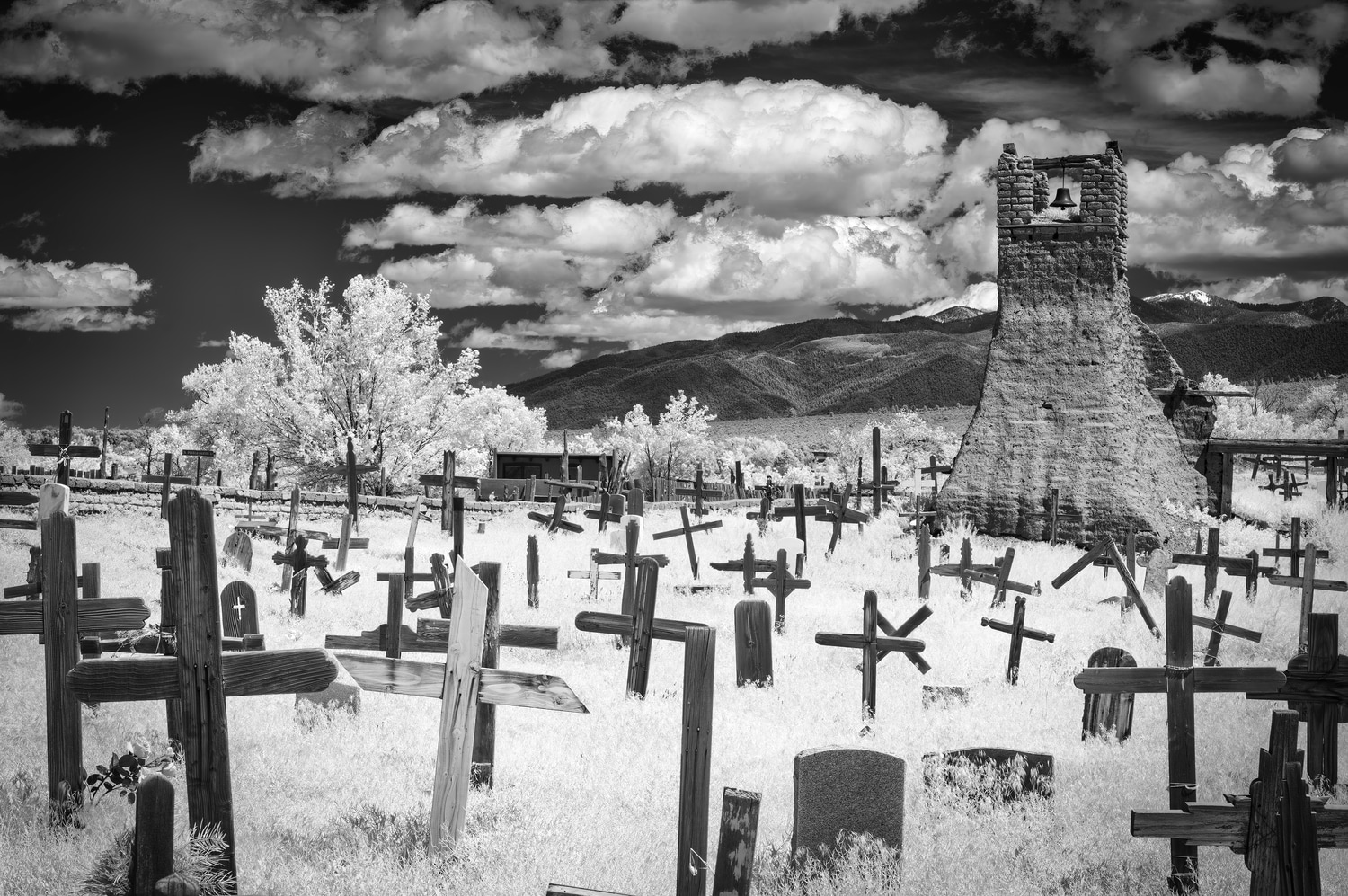 Have you ever seen that movie, "The Big Year" where three grown men run around the planet looking for certain species of birds? Well, try to imagine at least 50 photographers in a caravan of vehicles, running all over New Mexico on a Church tour...30 old churches in two days. Yep. That was us. Racing from one church to the next with only minutes to spend at each location, with our guide shouting out, "eight minutes. You have eight minutes", then racing off to the next church. It's a wonder we didn't all kill each other the way we were carrying on. Looking back, it was pretty funny, but at the time, not so much.
On day one, we ended our day in Red River, where we had decided to stay for the night. A charming little town, literally on the river. It was just outside the door of the hotel. The sounds of rushing water were soothing after a hectic day of rippin' and runnin', as my friend would say.
Getting checked into the hotel was more of the same, a convergence of all of us on the poor clerk - the only one on duty for the night. I felt awful for the guy. And breakfast in the morning wasn't much better. I bet they were glad to see us gone.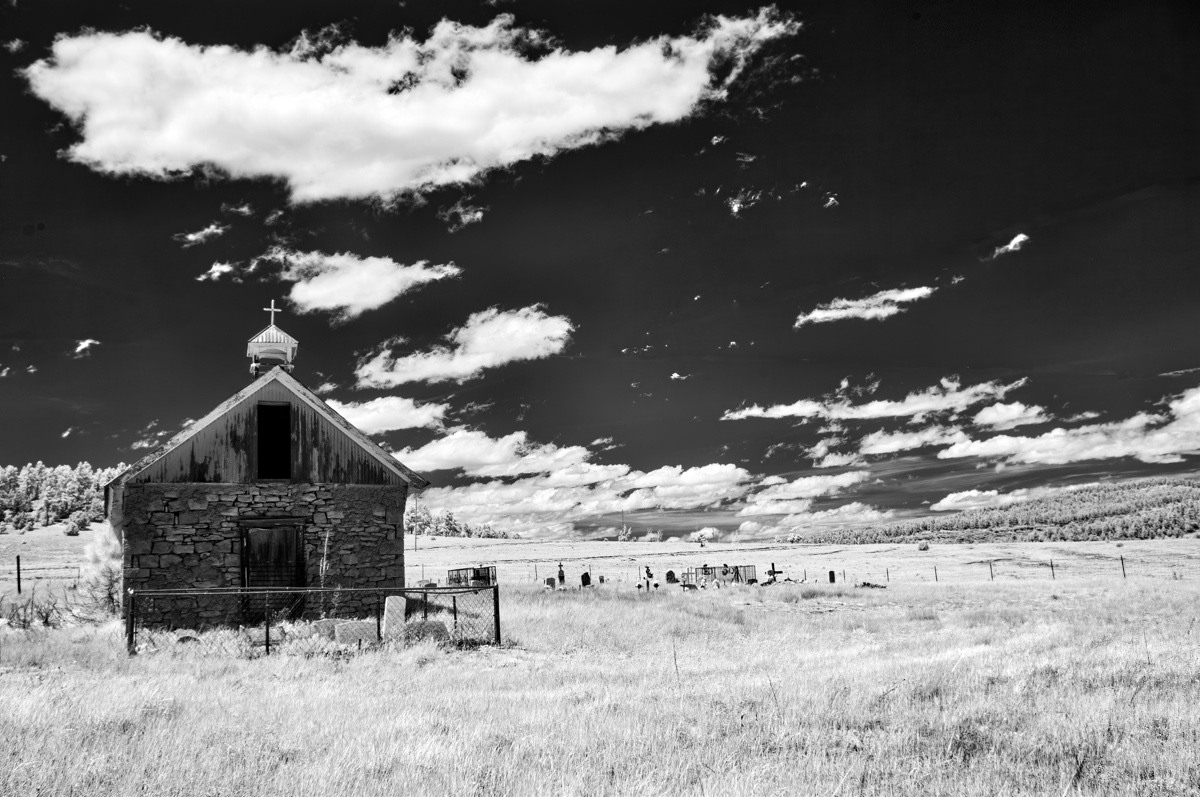 All that said, the photography itself was fun. I determined early on to shoot the old churches in infrared. I love the look of old architecture in infrared. The texture pops, and the sky (depending on your conversion) is black or brown. I love that. It gives a whole new perspective of the world we see every day. Blues are black, and vice versa. Green is white. Clouds are bright white. It's pretty trippy.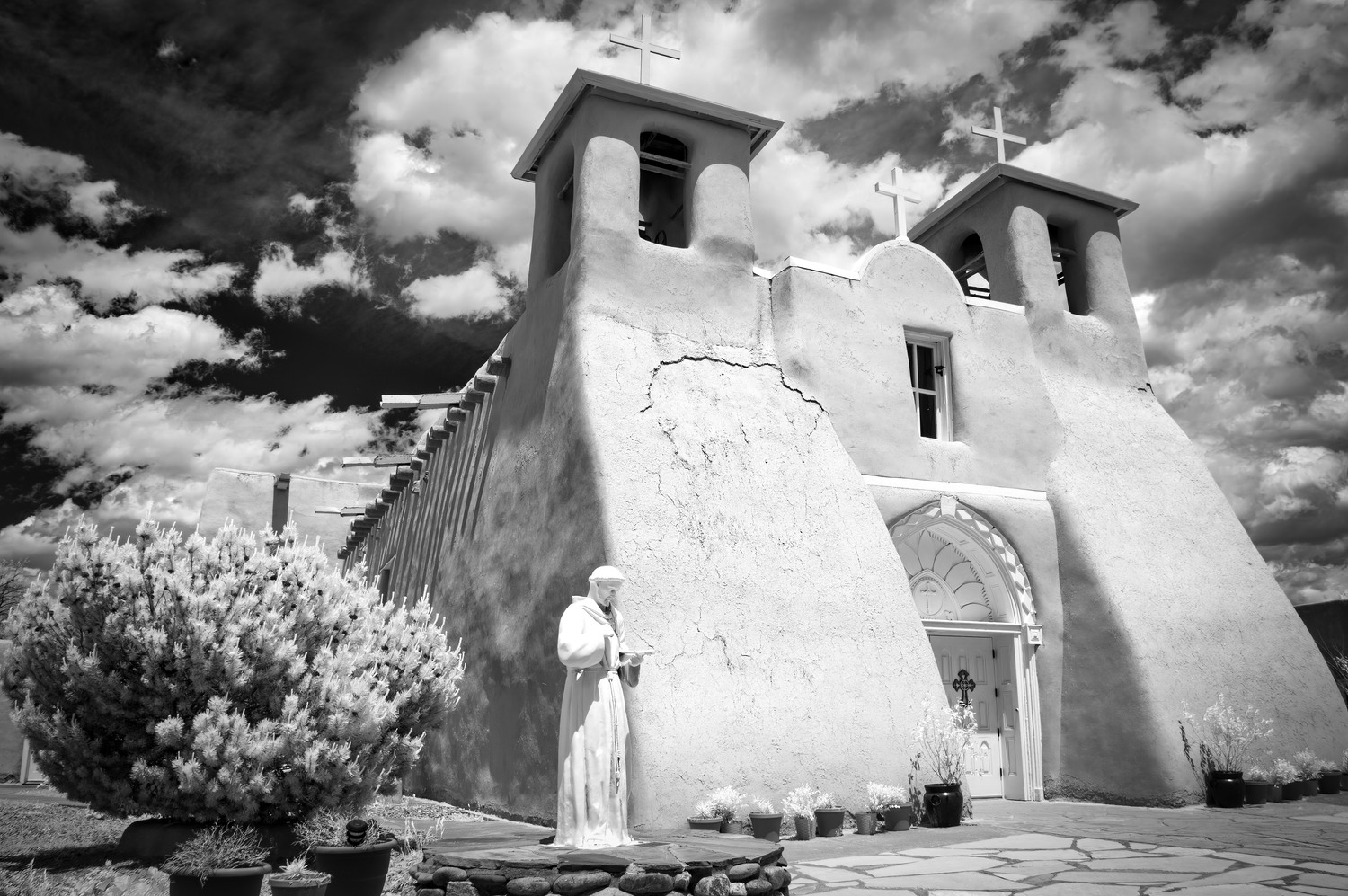 I was relatively happy with my images from that weekend and pleased that I decided to push myself to work with my infrared camera exclusively. It was a wholly different experience, one I'll definitely revisit in the future. I visited places I wouldn't have known were there had I not been with the group, and I saw it all with new, infrared eyes. New Mexico is pretty desolate, but in infrared, it's stunning. Try it. You'll like it.