Finding the Spirit of America
Oct 12, 2021
Ever since I saw the movie Nights in Rodanthe, with the cool house, the wild horses running on the beach, the ocean, Richard Gere...I've always wanted to go to the Outer Banks in North Carolina. I finally got the opportunity and when I got there, it was everything I dreamed it would be.
I stayed in Kill Devil Hills and when I was almost to my hotel, I passed the Wright Brothers National Monument. I had no idea it was there, but since I was a day early for my workshop, I decided to use the next morning to visit. One word...WOW!!!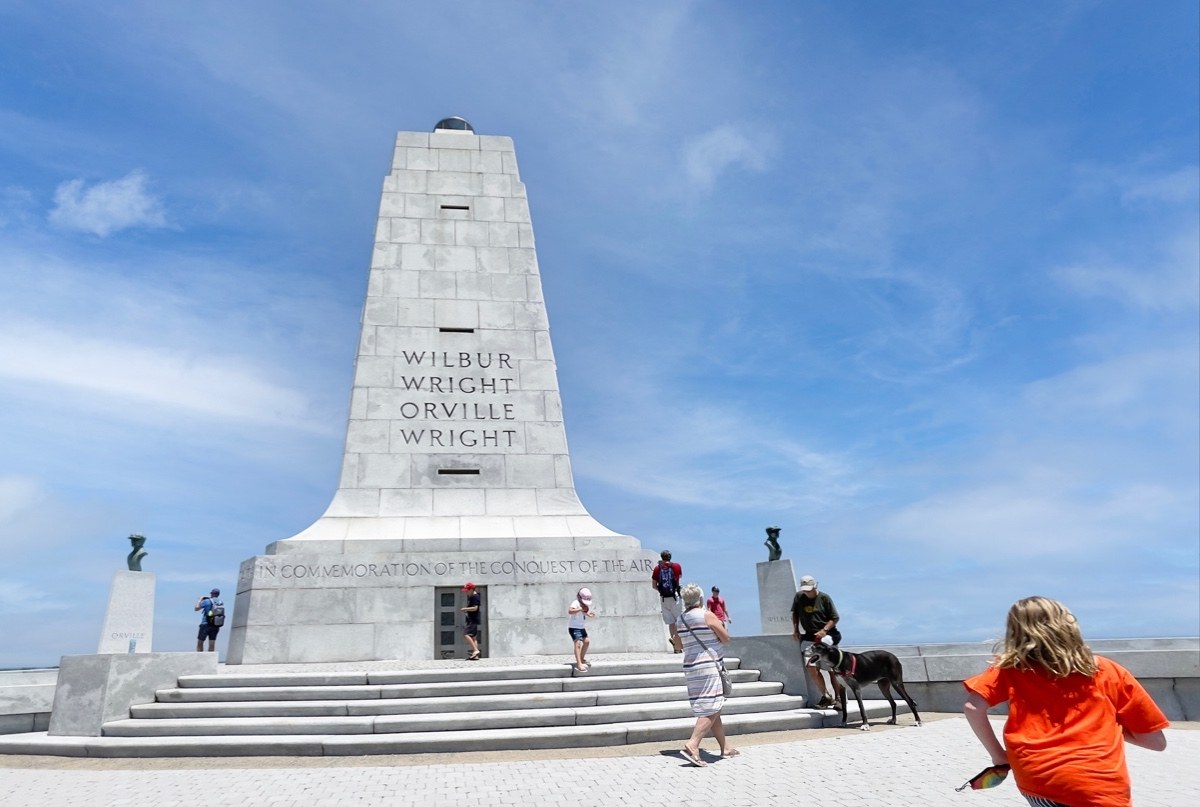 The Wright Brothers were absolute geniuses. From building bicycles to building an airplane? Seriously? They certainly weren't slouches. Inside the visitor center, there's a full-scale replica of the airplane they built. Once I saw it, I thought to myself, no way would I ever have the nerve to fly that thing. You could get seriously hurt. And seeing where they actually were piloting the airplane? You've got to be kidding. It reminded me of the popsicle stick and rubber band airplanes we used to make and play with as a kid. No, just no.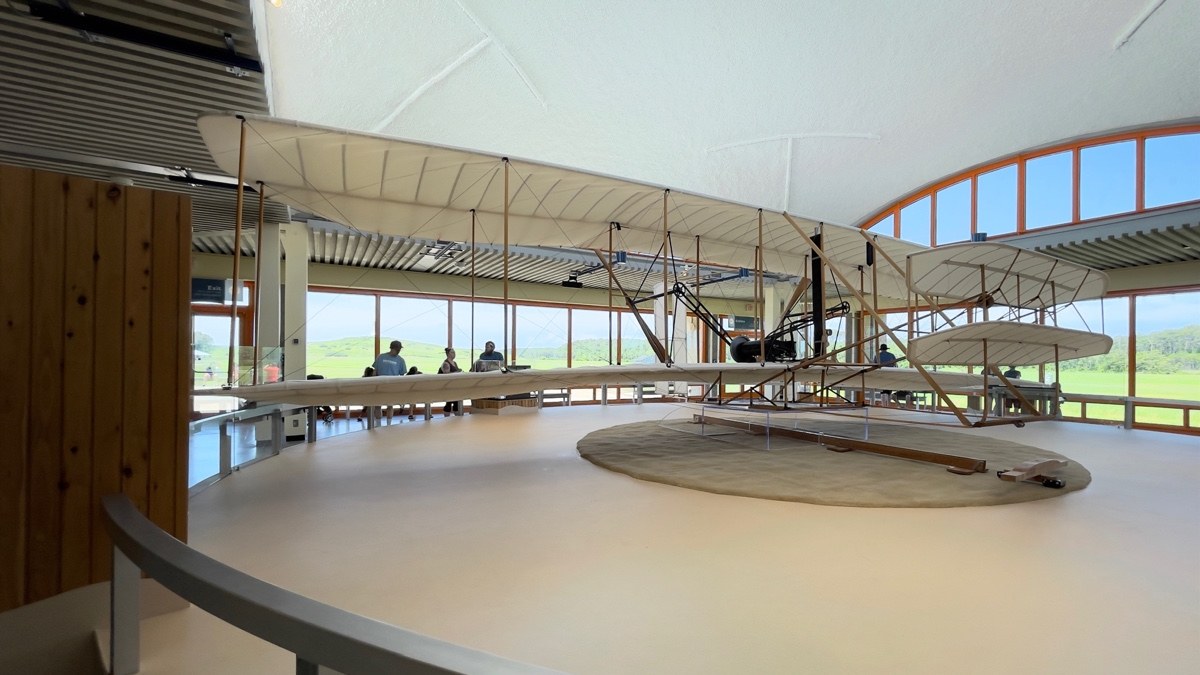 But that wasn't all. Once outside, there are markers where they started the flight from and where they eventually landed on each of their test flights. The first one was relatively short, but the last one was pretty impressive. You had to walk about a quarter of a mile down the "runway". While that may not sound like much, when they did it, it was a really big deal.
The other thing that's outside is the monument built in their honor. It's up on top of the hill where they launched from and it's gorgeous. If they were alive today, I'm sure they'd say it was all too much, but believe me, it's not nearly enough given what they contributed to air travel today. There are two busts -- one of Orville and one of Wilbur, then you walk up to the actual monument and it's inscribed with a beautiful saying..."In commemoration of the conquest of the air by the brothers Wilbur and Orville Wright. Conceived by genius, achieved by dauntless resolution and unconquerable faith."
And so began my trip. A place that I'd never seen, but finally experienced, became somewhere that I wanted to stay until I'd explored every single inch of the landscape, the history, and the culture. I was ready to explore with dauntless resolution and unconquerable faith. Faith that I'd found the Spirit of America.