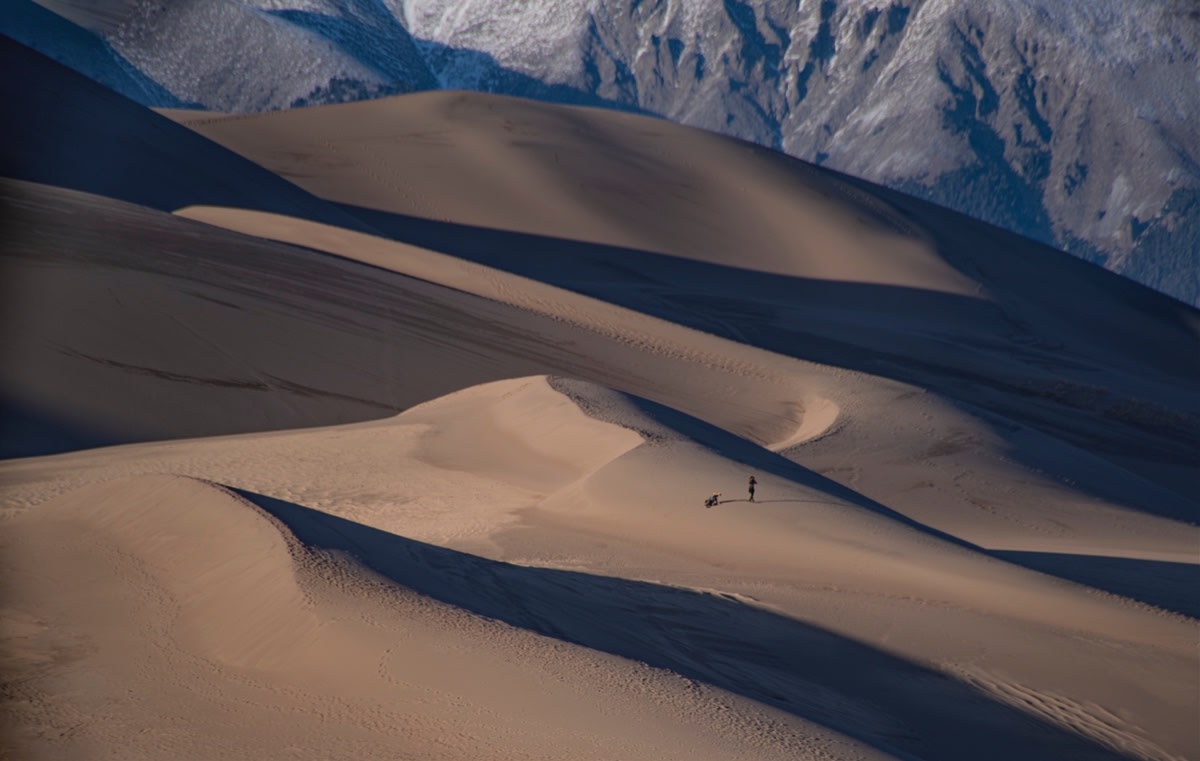 "For Things to Come Out Well, it requires many attempts."
~ Ken Kocienda ~
I was listening to a video where Ken Kocienda was talking about having been an engineer at Apple for 15 years. He said that Steve Jobs' quest for simplicity and that something work seamlessly was not just a goal, but a requirement. If the work missed the mark, he'd let you know in no uncertain terms. As it should be, in my ever so humble opinion. My mother was in the military and used to always, always, always reiterate that when we did something, we needed do it right the first time. Not that there won't be updates, revisions, etc., but from moment one, do it to the best of your ability. All that said, I've carried all that wisdom and simplicity into my personal and professional life - whether it's writing, photography, neighborhood activities through my association, whatever. If it isn't simple and seamless in my process, I won't be doing it.

I recently took a photo trip to The Great Sand Dunes - the tallest dunes in North America - in Alamosa, Colorado. It was incredible! They don't look like much until you start your trek up whichever dune you happen to choose for your personal vantage point. That's when you wish you would've done more cardio at the gym. Seriously.
Once up on top of the dunes, it was the most stunning display of nature I've ever witnessed first hand. I felt small and insignificant and was awestruck by the sheer power of Mother Nature. I believe it must have been akin to someone being stuck on a rubber raft in the middle of the ocean with no one else around. So, rather than dwell on that thought, I did the thing I went there for. I pulled out my camera and started shooting. Wow! Talk about inspired!
Wherever I turned, there were lines, shapes, textures, and colors flowing up and down the dunes. What was the most amazing to me was that when I looked down on other people, on other dunes, they were small and insignificant as well and I couldn't help wonder if they were having the same or similar experience I was. I thought, "how could they not be?"
When sundown arrived, all the feelings I'd been experiencing earlier were still there and became even stronger given that the sun casting yet another layer of light on these dunes made it even more astonishingly beautiful…if that's even possible. If you haven't had the extreme pleasure of visiting this exquisite display of nature, please do yourself a favor and make the trip. It's so worth it…a once in a lifetime experience to say the least. It made my assignment to photograph the dunes so simple. Little effort was required on my part. Mother Nature gave me a bit of her creation and allowed me the pleasure of her company while I did my job. Doesn't get much better or cooler than that.
Until next time . . .