A San Francisco Christmas
Dec 23, 2020
I love New York at Christmas time. All the lights and glitter and holiday cheer are wonderful. But, San Francisco…ah, San Francisco, lulls you into its beauty, class, elegance, and yes, lights, glitter, and holiday cheer, in a way that New York just doesn't.
Every year I take myself off somewhere for my birthday since it's a few days shy of Christmas, and San Francisco won last year. I reserved a room at the Fairmont and since I'd never been, it was a real treat. Upon arrival, I had a chat with Tony Bennett who was installed on the front lawn - well, his bronze statue anyway. Then I was greeted by a doorman who actually smiled and wished me a Merry Christmas. As I entered, I stopped dead in my tracks. They had a life-sized gingerbread house. And not just a gingerbread house, but a two-story gingerbread house that even adults could fit in. Well, you can bet I took advantage of that. It was beautiful. And the adults that were inside were all acting like kids, myself included. But isn't that the idea?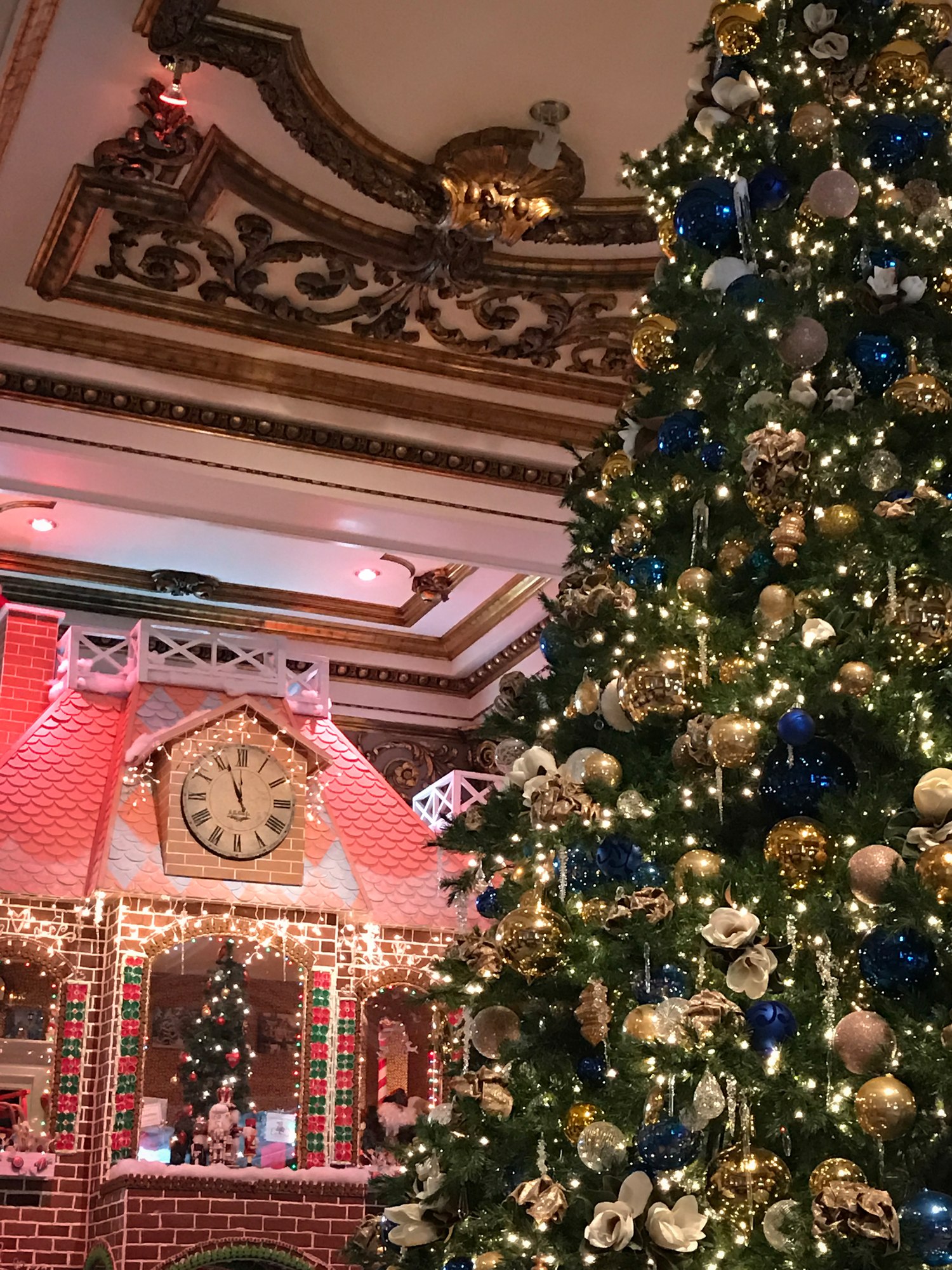 I walked up to the registration desk after my kid-like delight had subsided a bit and let them know I was checking in. But while I was being checked in, I was in an absolute state of ga-ga over all the other decorations. They had Dickens carolers up on the ledge looking down on the patrons, as well as a champaign Christmas tree, right there in the lobby just across from the regular tree that was a stunning piece of artistry to be sure.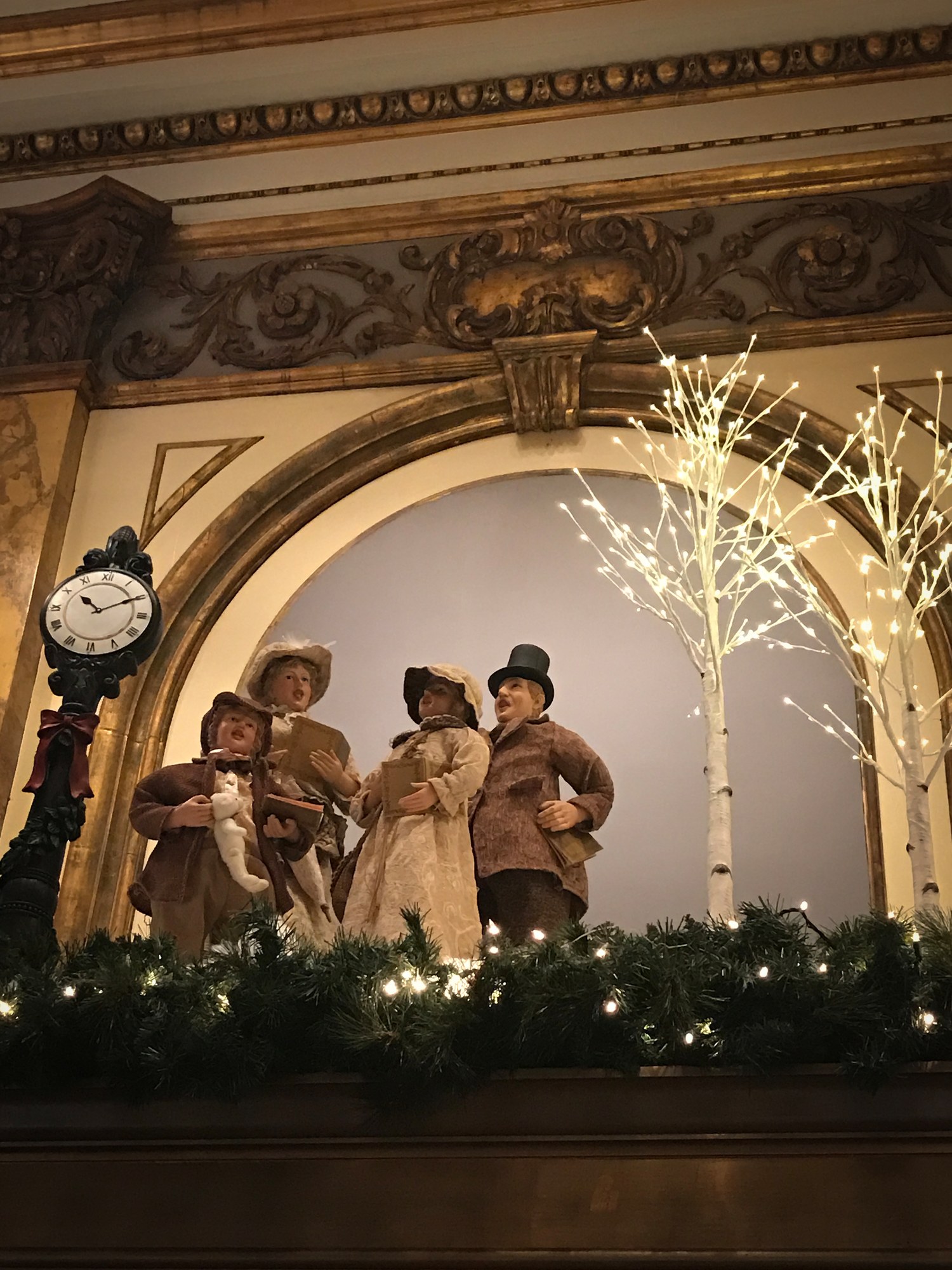 On the way to my room, all the hallways, handrails, mirrors, lights, and anything else you could think of, was decorated in a way that made me feel like a kid waking up on Christmas morning full of awe. In my room, the television greeted me with "Welcome Ms. Messmer". Well…who wouldn't love that? I wandered over to the window and was greeted again by the twilight beauty that is San Francisco just after a winter sunset. It was dazzling!
I went down for dinner and had a wonderful meal in the Venetian Room and when it came time for dessert, they surprised me with a cheesecake dessert with a candle in it and "Happy Birthday" written on my plate in chocolate syrup along with a glass of champaign. Now, that may not be a big deal to some people, but it made me feel extremely special. Loved it.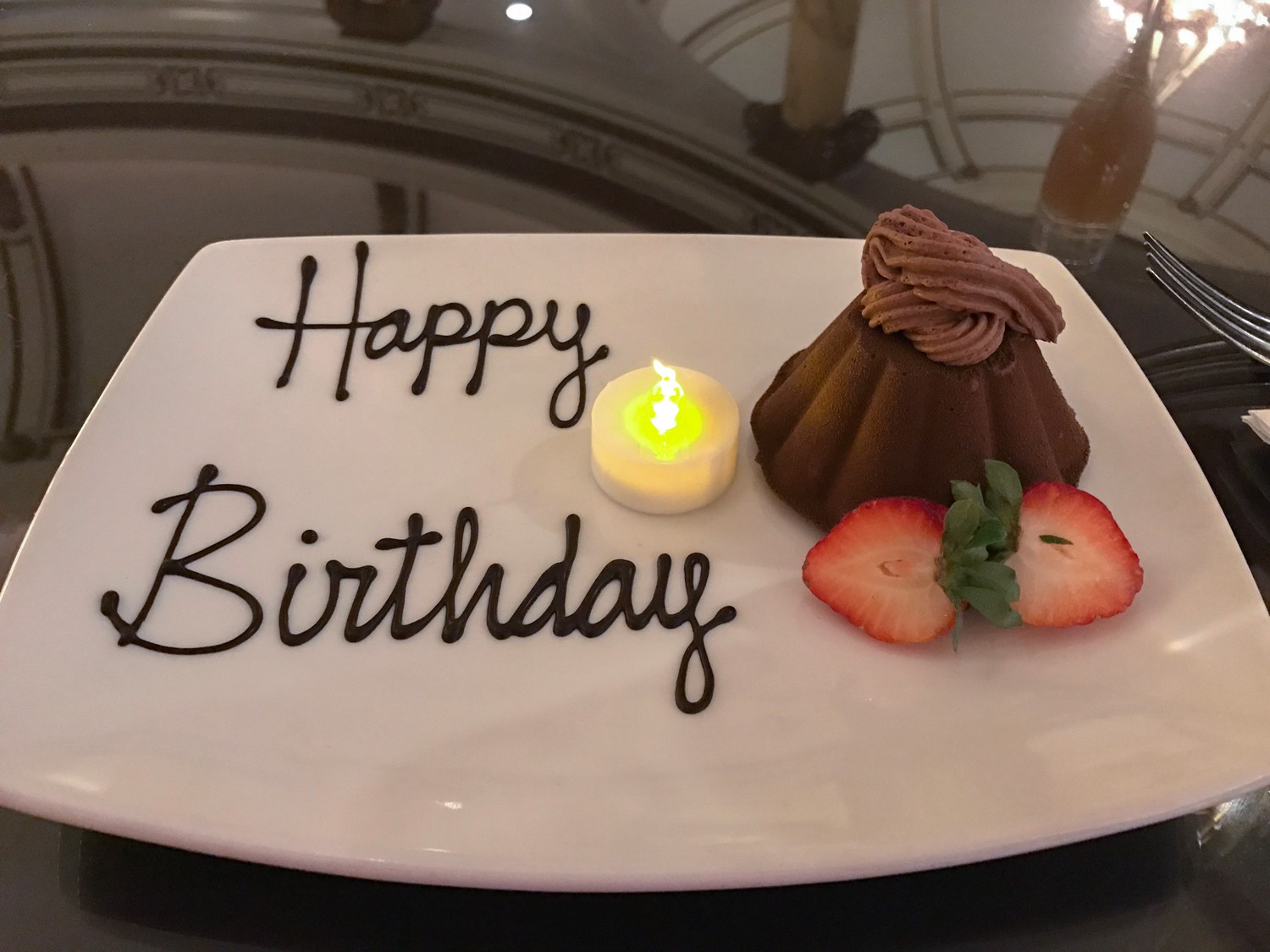 For the next few days, I wandered around the city, making pictures and doing touristy things. I ended up at Union Square watching the kids ice skate, zipping around like miniature pros, holding up their parents, and teaching them to ice skate, saying things like "it's ok Dad, you'll get it". I always thought it was supposed to be the other way around. What a hoot.
As I wandered around some more, I stumbled upon, sort of, a Christmas Angel. This guy had to be seven feet tall if he was an inch. He was all decked out in multi-colored mirrors, reflecting the sun and blessing anyone and everyone who walked by. In spite of his size, it warmed my heart to see that he was offering a Christmas blessing to one and all, taking time out of his life to bring joy to everyone on that day. And isn't that what Christmas is all about?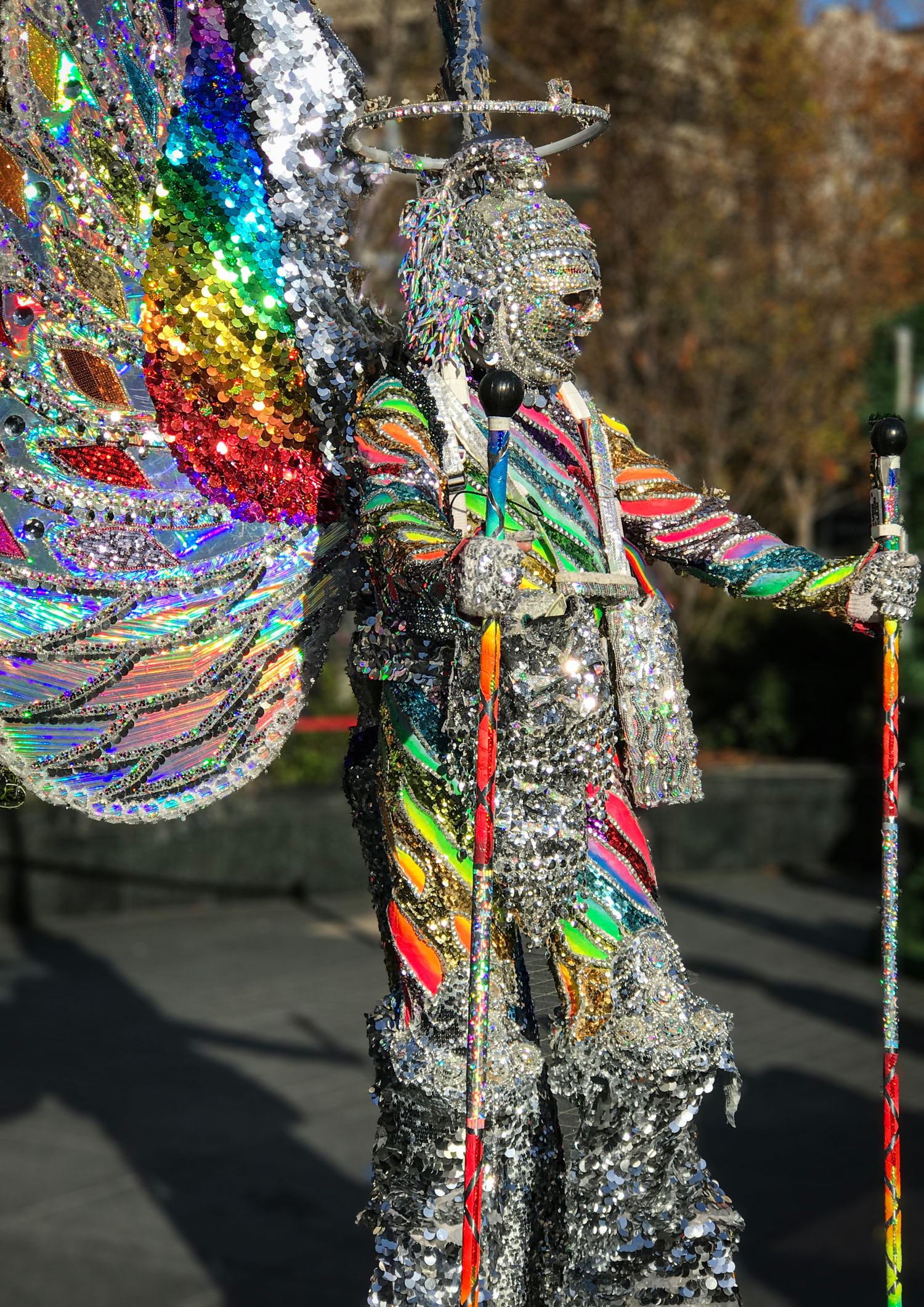 So, as I sit in my home office this year, having no fancy destination in mind for my birthday celebration or any plans to see my family on Christmas day, because an abhorrent virus has gripped the entire planet, I reflect on all I do have and the people in my life and find that I am exceedingly grateful for all of it. My family is healthy and happy and although we can't see each other physically this year, I know that this too shall pass. We will be together again soon and celebrate life - the good, the bad, and the ugly. Just as it should be.
I wish you all a joyous, happy, and healthy holiday season and a (much) better 2021.
Until next time . . .